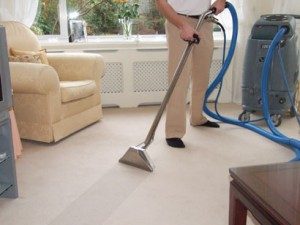 The carpet cleaning services we offer are executed by trained and certified teams that know how to handle even the messiest carpets. We use top products which don't trigger allergies and are environmentally friendly and the most modern machines available.
Our company is called Cleaners Chiswick and provides professional carpet and rug cleaning in Chiswick, W4 London.
Steam carpet cleaning involves a couple of steps that will surely remove even the toughest stains. The team will first inspect and analyze the type of the stains and the proper cleaning method will be chosen. Light furniture will be taken out and the carpet will be vacuumed.
The worst spots will be pre-treated with special cleaning reagents. The next step is to use our steam cleaners to extract all the stains and afterwards groom the carpet. If you want we can also apply our special "Scotchgard" application and deodorize the carpet.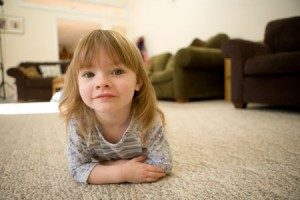 It is essential that you call professional cleaning services to take care of your carpet, because it is impossible to clean all the stains by yourself. Keep in mind that old carpets with old stains can't always be completely cleaned, but our experts will inform you if there is a stain that can't be cleaned properly.
Steam cleaning is one of the most powerful cleaning methods we use and it dissipates even the toughest stains almost instantly. Those which remain will be treated with cleaning reagents and steam cleaned again. Remember that if a stain has been there for too long it might be permanent and irremovable and in this case you can't blame our services.
Your carpet will have to dry for 4-6 hours depending on its thickness and material. We advise you to walk barefooted and turn on the air conditioner, because it will act as a blow drier.
About Chiswick
Chiswick
Chiswick is a large suburb of west London and part of the London Borough of Hounslow. Having good communications with London from an early time the area became a popular country retreat, and as part of the suburban growth of London in the late 19th and early 20th centuries the population of Chiswick significantly expanded.
Chiswick Urban District
Chiswick was a local government district in the county of Middlesex, England from 1858 to 1927. In 1883 the commissioners were replaced by a local board (which was also an urban sanitary authority) created under the Public Health Act 1875. the Duke of Devonshire retained the right to nominate a member of the board so long as he continued to hold 500 acres (2.0 km2) in the parish.
Chiswick House
Chiswick Villa is built of brick and its façade fronted with Portland stone with a small amount of stucco. The walls of the Villa, interrupted only by the porticos and Venetian windows, were deliberately austere, yet its interiors more refined and colourful. Two features of Chiswick Villa were revolutionary in English architectural practice- the centrally-planned layout, and the geometry of the rooms.
Chiswick Bridge
Chiswick Bridge is a reinforced concrete deck arch bridge over the River Thames in West London. Built on the site of a former ferry, the bridge is 606 feet (185 m) long and faced with 3,400 tons of Portland stone. At the time of its opening its 150-foot (46 m) central span was the longest concrete span over the Thames.