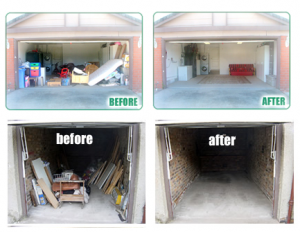 Every modern residence generates a lot of rubbish on a daily basis. This is due to the excessive use of different appliances and the amount of chores and daily work done. Getting rid of all this trash by yourself isn't always an easy task as it might be too much, too heavy or even too dangerous. A good example for dangerous rubbish is a broken refrigerator. Trying to take apart a refrigerator might lead to leakage of coolant gas which is highly toxic.
For safety reasons it is highly recommended to hire our junk removal team located in Chiswick, London. The price of the services we offer depends on many things – your location, the amount of waste and the type of junk to be removed.
Our cleaning team service offices, houses and all kinds of properties, you can always contact our company and we will provide you with a quote. Rubbish can easily pile up when living in a house especially during remodeling, reconstruction and rebuilding work. These jobs can leave a lot of waste that isn't easy to dispose of.
Offices also sgenerate excessive amount of junk and waste. Most of the junk in offices comes in the form of papers, folders, pens and many other durable materials. The electrical appliances in offices are also changed on a regular basis and some of them are really bulky and can be hard to dispose of. This is why many offices prefer to hire our junk removal services which easily take care of this exhausting job.
Our company also offers daily junk disposal services which are highly desired by people living in both apartments and flats. If you live in a house all you have to do is to negotiate with the company and leave your trash outside in either a marked bin or marked garbage disposal bag. On the other hand, if you are housed in a flat, our garbage disposal service is communal.