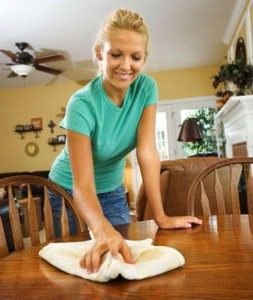 If you have ever sold or rented a property then you know how important are the good look and its condition. A clean looking property will appeal to the customer much more than a property that hasn't been maintained for weeks. Keeping such a high standard is only possible after hiring a professional cleaning service which will thoroughly inspect the property and clean it in a matter of hours.
Our cleaning company in Chiswick, W4 London offers professional property cleaning solutions that include one off cleaning, regular cleaing, end of tenancy, upholstery and carpet cleaning.
You can always try to clean the property itself, but it will take you too much time and the final result will hardly be up to the required standards. Our professional cleaning team will clean any property in a couple of hours and the final result will certainly satisfy even the strictest agencies.
The process involves every part of the property. The prices aren't fixed, because properties vary in size and you will receive a quote over the phone or when we arrive at your place. Carpeted floors will be vacuumed and not carpeted floors will be mopped to remove grime and stains. Appliances and electrical fittings will be thoroughly dusted as well.
Outdoors areas will be cleaned as well. For example, our team will take care of the driveway and yard – the leaves will be raked too. If you have any special requests or need a place to be cleaned extra good then you can negotiate with our team and they will do everything they can to satisfy your needs.