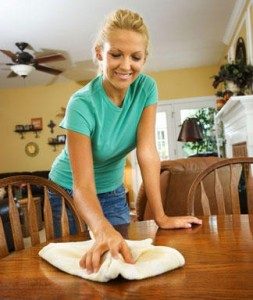 Going on a road trip is a great opportunity to escape from everyday life, but once you return you might be unpleasantly surprised by the amount of dust and dirt you find in your home. Seeing your home so dirty is something that nobody likes and cleaning your entire house can be a very long and exhausting task.
That's the reason why professional cleaning companies like us exist! We are called Cleaners Chiswick and offer one-off cleaning services that will easily handle the cleaning job for you. Trust us, we know best and we can assure you that doing all this by yourself won't be easy, instead allow us to take care of this problem for you.
A lot of our customers are not well familiar with the one-off cleaning solution. And we always answer the same thing – "we will clean everything" – starting from the front door, going through all the small details like switches and door knobs and finishing with the flooring. Any upholstery in the living room will be vacuumed and the floor mopped until all dirt stains become a thing of the past.
Our team will clean and remove all stains from the counters and cooking areas in the kitchen. The cupboards will be cleaned as well. The sink in the kitchen will be descaled and disinfected to ensure maximum hygiene. The toilets and bathrooms will also be thoroughly cleaned and washed, including all the fittings, showers, faucets etc.
Our one-off cleaning services charge by the hour per worker on duty. If you have special items you need cleaned, for example paintings, you can leave special instructions and our crew will follow them accurately. This is one of the most affordable and helpful services you can get, so don't hesitate to call us the next time you return from a relaxing vacation and find your house covered with dust and dirt.