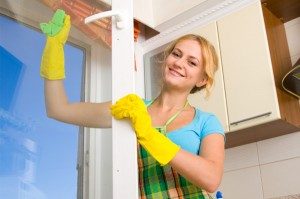 Nowadays houses are slowly being forgotten in urban areas and more and more people prefer to live in flats. They are mainly preferred by people who live in the urban area of London and lead an active lifestyle. Such big buildings need to be maintained on a regular basis and this is why most of the new flats have a cleaning team that takes care of this job.
If your flat doesn't have a cleaning team you can hire our professional cleaning company to maintain your flat. Our agency is called Cleaners Chiswick and provides top quality flat cleaning solutions.
Our company offers several types of cleaning services. The one-off cleaning should be your choice if you are the only one who needs cleaning every few months. Deep cleaning is the best choice if the place you live at hasn't been cleaned for a while, because this service literally takes care of every corner of the flat. Regular cleaning is another service preferred by most residents.
All furniture, especially the with upholstery is vacuumed on a regular basis and all appliances are dusted off. If you have furniture or appliances that can't be cleaned the regular way, you should leave the cleaning team instructions on how to proceed. If you use the regular cleaning service then you'll have to mention the instructions just once and they will be followed on every visit.
Regular cleaning covers every room. All of the floors are mopped and special flooring is hand washed. The cooking areas, countertops and sinks in the kitchen are disinfected and cleaned. The disinfection ensures maximum hygiene which is very important for a room like the kitchen. Doing the dishes is also included in the flat cleaning service.