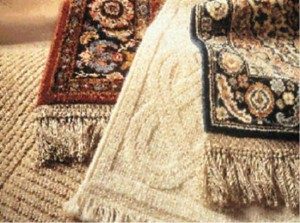 Many people neglect the positive results of having a rug in their house. It can improve the good look of your house, but there is one big minus – they easily get dirty as you walk on them and this is why they need to be cleaned on a regular basis. Our team is called Cleaners Chiswick and provides professional rug cleaning services in Chiswick, W4 London London.
You may think that vacuuming your rug is good enough, but rugs also need specialized cleaning that will remove absolutely any dirt it has accumulated. Yes, you can vacuum your rug every now and then, but if you want it to be really deep clean you should consider hiring professional cleaning service provider like us. We will deeply clean your rug and you will be shocked by the amount of dirt flushed out.
Professional cleaning starts with vacuuming the rug, but we use stronger hoover which sucks out the dust particles beneath the surface. The second step involves the use of a steam cleaning machine and a special cleaning detergent. It is spread over the rug and the steam cleaner is run on it – this will connect the solution with all the grime will be flushed out.
The usage of hot water extraction ensures maximum penetration which is essential for a good clean. Afterwards the rug is left to dry – you can either leave it in the sun or ask our team to use a special drier that will dry it in a matter of hours. Thanks to the state-of-the-art technologies we use, your rug will be dry in just 2-3 hours.